Today I sit and schedule and prep for the start of my next adventure.  See, as soon as Beachbody program comes out I am ready to commit to it as I know they are built for success.  Some programs I am more excited for than others but I do dig into all of them.
As I sat on my cruise in my bikini or lay in my bed on my side, I know just by feel that I am desperately in need of getting back to feeling amazing in my clothes.  I have muffin top syndrome going on right now.  In my eyes I have let myself go.  I have been lacking motivation since almost completing Hammer Master and Chisel (I love that program but life hit me with a curve ball and I had a hard time getting back on the wagon with it).  I am terrified of stepping on the scale in the morning and taking measurements.  I haven't done that since my TEST GROUP experience with PIYO.  But I have committed to myself and am treating this as if I am in the test group for this program.  I know with that mentality, it is what keeps me pushing everyday including the days I want a big glass of wine or I just want to sleep in and not workout.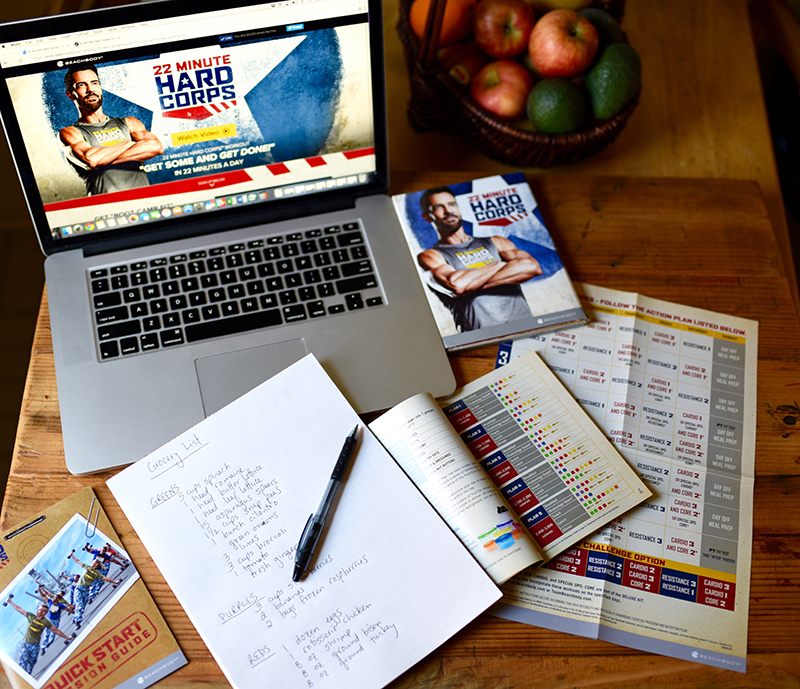 My love for Tony Horton is strong.  He was my Beachbody First Love!  So, I will do everything in my power to complete this program EVEN with the Women's Hockey National Tournament in 1 1/2 weeks.  Traveling on the meal plan will be the most difficult thing to do I will admit.  My goal for the next week and a half is to figure out how to stay on track while traveling to Minnesota.  I am happy that this workout is only 22 minutes and I can stream it on the new Beachbody On Demand App.  (If you have the program, email me and I can share with you how to stream it on an app)
Here is my first go around on the meal planning and I have to tell you that THIS MEAL PLAN is the BEST meal plan that Beachbody has ever done.  They have listened to the consumers and coaches over the years and have blown my mind with how simple it is to follow!!!
I will be hitting the Grocery Store today on the quest to make it super simple to follow and not to bore myself so that I can really just focus on getting my workouts done and not stress about the food.
Here it is:
My meal plan for the week (email me if you would like a copy of my shopping list as well.  Just title your email "22 min hard corps shopping list")
It is time!