Private Groups are really the key to success in the world of health and fitness.  I have been running private groups every month for the last 7 years.  There is a reason I continue to do this, and it is is described by one word…… SUCCESS!!
Results are my goal for my clients.  I have had 100s of clients become coaches over the years because of their experience with Beachbody programs.  That is exactly how I started.  It is one thing to workout at home on your own but it is another to show up daily and cheer each other on.  People from all over the US and Canada checking in to a private group and saying "hey I had a tough time" or "yes I did it!"
We share what we are eating as we follow the meal plan, we share what we like and what we don't like.  Here is an example of a post in one of my recent groups.
We share highs and lows.  Myself and my team of coaches who are working on their own journeys are there to support you individually and notice when you are missing. Motivation is key to getting through a workout program and we stick together #nooneleftbehind.
Here is an example of some of the daily motivation in the group.
So what can you expect in this 22 Minute Hard Corps Group?
You will be following the 22 Minute Hard Corp Program, following the workout plan working out 6 days a week.  Each workout is 22 minutes long so you can absolutely fit this in your schedule.  You will be following the meal plan including your daily does of Dense Nutrition, Shakeology.
So that you understand the benefits of Shakeology, I want you to take a look at this video:
I will give you a 4 week meal plan complete with 5 meals a day and one of those being Shakeology. (since I am running this group with a PREP week you receive a 5th Bonus Meal Plan). That's a huge component of this because I truly believe it is that important and will help you with dropping the weight and honestly replacing the "on the go" food with something whole foods and wholesome that typically takes away those cravings. I know for me when I don't have it my cravings come back!
Let's get to the workout program… Here is a trailer of the program.
So, now that you are excited to be a part of this group.. Let's get you started!!! I want to know about you and why you want to be a part of this group!!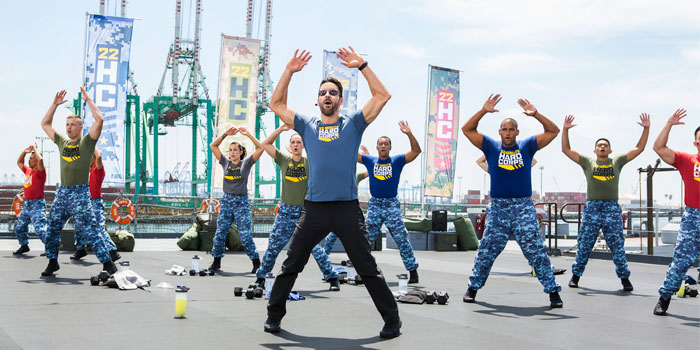 Here is the location to purchase the KIT you will need for the program —>
22 Minute Hard Corps™ and Shakeology® Challenge Pack
if you already have Shakeology you may want to consider the New Performance line KIT
22 Minute Hard Corps™ and Performance Challenge Pack
But remember I want to know more about you… If you are having a hard time coming up with the funds for this Kit, let's chat about how you can enjoy a discount on the products, I have a way that you can earn the money you are paying for your Kit.  In your email to me at coachannagray@gmail.com send me Why you would like to be a part of this group and what you have been struggling with the most.
I look forward to working with you!